11-4: Five quick things for your Saturday
Saturday November 04th 2017, 1:16 PM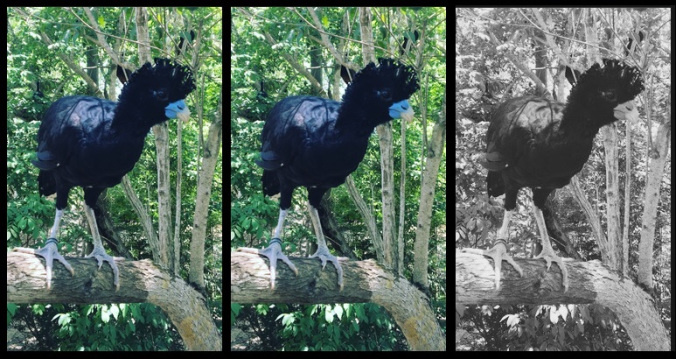 What's striking is how so much coverage of the federal government's

new climate assessment

takes Trump to task:
AP's Seth Borenstein:

As President Donald Trump touts new oil pipelines and pledges to revive the nation's struggling coal mines, federal scientists are warning that burning fossil fuels is already driving a steep increase in the United States of heat waves, droughts and floods.

Two weeks into our new look, and we continue to refine and adjust it. Like it? Loathe it? Let us know how we can better serve you.
It's time to be loud: We deliver news that drives the discussion on environmental health and climate change.
Drop us a line at

feedback@ehn.org

("Attaboys" always welcome).

New Jersey sets new PFOA level below Vermont standard.

New Jersey last week set its safe drinking water standard for the chemical PFOA at 14 parts per trillion, 30 percent lower than Vermont's standard. (Vermont Public Radio)

Louisville neighborhoods use trees to fend off heart disease.

The poets were right all along: Trees are a drug, in ways marvelous and often misunderstood. We underestimate at our peril the powers of a walk in the woods. (USA Today)

(thanks to Univ. of Louisville's Alex Carll for pointing us to that story)


Will the bird that dodged a bullet pay the price of peace?

"Armed conflict is good for preventing deforestation." (Mike Shanahan, Under the Banyan)
As ice shelves crumble and the Twitter president threatens to pull out of the Paris accord, author Jonathan Franzen reflects on

the role of the writer in time of crisis

(The Guardian)
Those are my kids (and dog), at 6:30 a.m. on a Saturday.

Eleven inches of snow

fell overnight in Bozeman, Montana.
It's ski swap weekend here, and people are already to find a sweet deal on winter gear. I told my kids we weren't moving the car until the driveway was clear.
Amazing how much energy a motivated kid has.
Today's gift in Bozeman is reminder for us all: Get outside and enjoy the weather. It's beautiful out there.
Winter's coming. We all have chores to do. Let's make this simple: Five quick hits to keep you up to date on our environment and health.
---
[
News Source
]