Weekend Reader, Sunday Jan. 21
Sunday January 21st 2018, 1:54 PM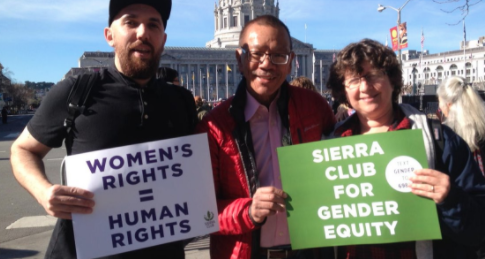 In

Inside Climate News,

Georgina Gustin reports on the

widespread abandonment of Science Advisory Boards

at Federal agencies.
Reporting in vox.com, Umair Urfain details how the

government shutdown could disrupt climate change research

.

Exception to the political rule:

Carlos Curbelo's South Florida Congressional district could be swamped by sea level rise. Kat Bagley's Q&A with the Republican lawmaker in

Yale e360

shows a crack in the ideological wall.

The Sierra Club's Mary Anne Hitt has an op-ed on how the

coal and nuke industries are still chasing Federal subsidies and bailouts.

NYT's Nick Kristof has a

Pacific island for you to visit

. While it's still there.
The

Irish Times

does a little home-country bragging on

Ireland's progress on plastic pollution

.
Evan Halper of the

Los Angeles Times

has a strong piece on the e

nvironmental impacts of Trump's first year

.

And now, for something completely different:

Historian Douglas Brinkley ponders

what Teddy Roosevelt might do

in the Trump Era.


And now, for something a bit more hopeful:

John Platt of

The Revelator

on how the

Trump enviro-purge has created a powerful backlash.


Bill Nye the Science Guy

will attend the State of the Union Address as the guest of climate-denying Congressman

Jim Bridenstine, an aspirant to fill the vacant slot of NASA Adminitrator.
With hundreds of thousands showing up in Washington, New York, Chicago, LA and other cities to raise hell over a smorgasbord of causes, environment, environmental justice, and climate change have at least a toehold.
---
Los Angeles marchers read the list: "ending violence, protection of reproductive rights, LGBTQIA rights, workers' rights, civil rights, disability rights, immigrant rights, Indigenous people's rights and

environmental justice."

Like a year ago, marchers and organizers led with women's issues, further energized by emergence of the

#metoo

movement. But revulsion toward President Trump and his policies shared the nationwide stages, with twin backdrops of a government shutdown and Trump's one-year anniversary on the job.
It's easy to imagine that the clear success of these two marches, a year apart, represents a credible "Resistance" to a political party that's left its mark on the Supreme Court and holds the White House, the Senate, and the House of Representatives. And march organizers put a strong focus on the midterm elections—a movement that doesn't vote, can't win.
Consider the last time such a movement existed, 1970. The Vietnam War was the central issue; decay and tension in America's inner cities were also a major focus; burgeoning movements on feminism, the environment and more played supporting roles.
Alas, the anti-war, pro-environment, pro-equality candidate, George McGovern, lost to Richard Nixon in an epic landslide two years later. And this new movement has its work cut out for it. In the 1970′s, many Republicans had fairly strong environmental leanings. Virtually no Republican officeholders do today.
Despite his support for the war and the dirty dealings of Watergate, Nixon founded EPA and NOAA and signed laws like the Clean Air Act, National Environmental Policy Act, and the Marine Mammal Protection Act. He also vetoed the Clean Water Act only to see a bipartisan Congress override that veto.
Imagine that happening today.
Trump would of course have no part of such things. But humor me: Today's marches could be the seed of an effective resistance to the most destructive environmental administration in American history as part of addressing a broad range of human rights and wrongs. We'll see. And now, this:

A career like no other:

Jack Gerard announced his retirement

after ten years at the helm of the American Petroleum Institute,

Big Oil's preeminent lobby group. Prior to that, Gerard led the American Chemistry Council, Big Chem's preeminent lobby group. And before that, he headed up the National Mining Association, the coal and hard-rock mining industry's preemineent lobby group. Whew.
[
News Source
]