Above the Fold, Dec. 2: Injustice abroad; Losing our way
Friday December 01st 2017, 9:33 PM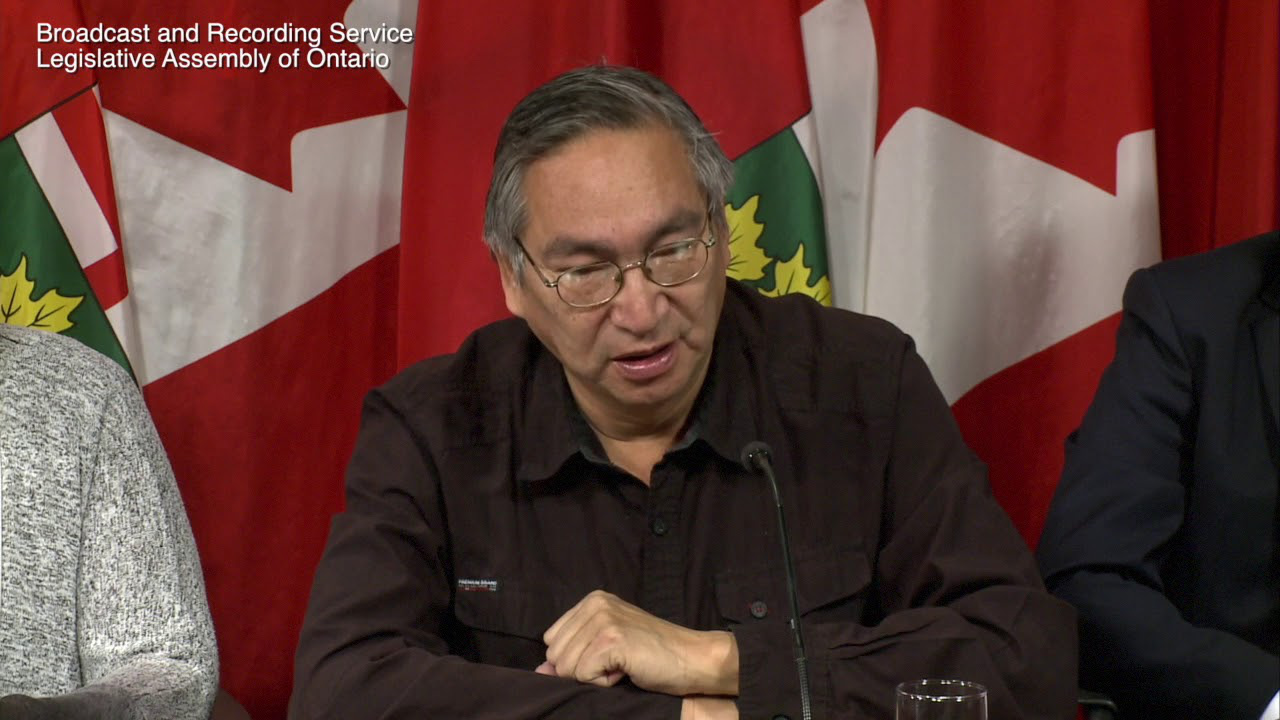 With a president who can't seem to keep his finger off the "Tweet" button, it's easy to lose track of international happenings.
We saw multiple noteworthy stories around the globe this week dealing with injustice.
One thread we've followed closely: Ongoing mercury contamination in Onatrio's Wabigoon River. A former pulp- and paper mill released the neurotoxin, poisoning generations of the Grassy Narrows and the Whitedog First Nations people.
In 2014 scientists testing First Nations members found that

90 percent had symptoms of mercury poisoning.

Yet neither the Canadian federal nor the Ontario governments saw fit to build a treatment facility for the 1,500 residents, reports the

Toronto Star

.
Read more:

Meanwhile,

The Guardian

paid tribute to women killed this year because of their activism in honor of Women Human Rights Defenders' Day. We were astonished to see the number of women killed for their cause the past 5 years.
From the report:



"While thousands of men defend human rights, women face particular challenges for their activism. They are targeted for who they are, as women, not just because they are protesting."

Read the full story:

It's not all bad news out there.

Reuters highlighted a new online map, launched by indigenous groups in Paraguay, aimed at protecting ancestral lands from agriculture and cattle ranching.
And

Outside Magazine

has a great 4-minute video on how off-grid solar power is bringing power to 335,760 homes that don't have electricity in Kenya.
ProPublica released its latest data project, "Bombs in

Your

Backyard:" a user-friendly, searchable database and map of all of the military cleanup sites in the United States.
Its tagline:

The military spends more than a billion dollars a year to clean up sites its operations have contaminated with toxic waste and explosives. A map of these sites has never been made public — until now.

These toxic sites are everywhere (there are 8 in my sparsely populated county, and I had no idea!)
Search the map and read the related story:

In other map happenings,

the Yale Program on Climate Change Communication released a new study on Republican and Democrat climate change opinions broken down to the state and local level.
Turns out New York Republicans aren't the same as their Nebraskan counterparts.
Check out the interactive maps of their findings:
Here are some good reads about massive changes to our planet — and people's way of life. Get yourself a cup of coffee and settle in:
what if legislators just weren't allowed to lie about legislation

— Dave Levitan (@davelevitan)

November 30, 2017

News moves fast. Your inbox is stuffed. Here are five quick things you need to know about the week.
[
News Source
]